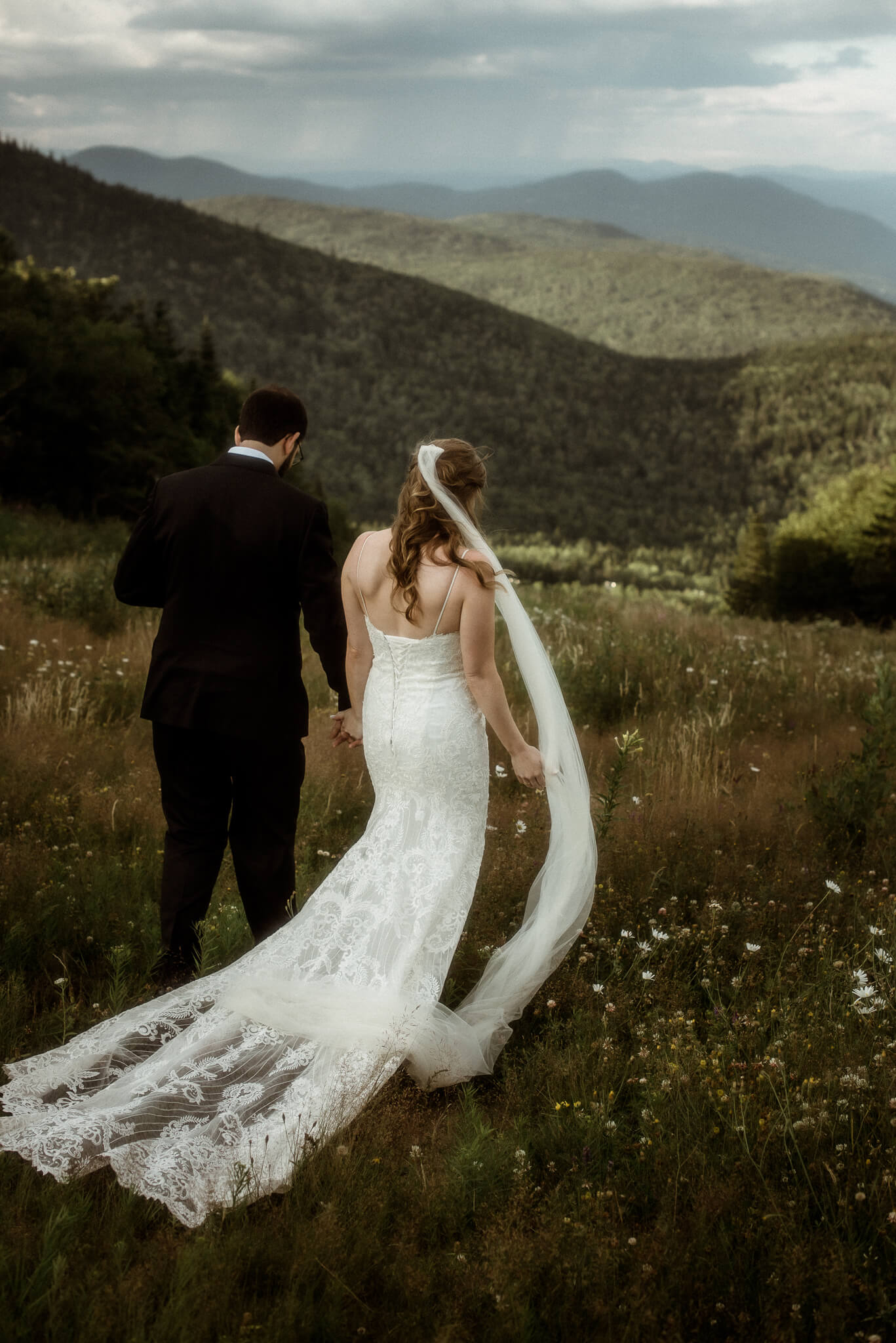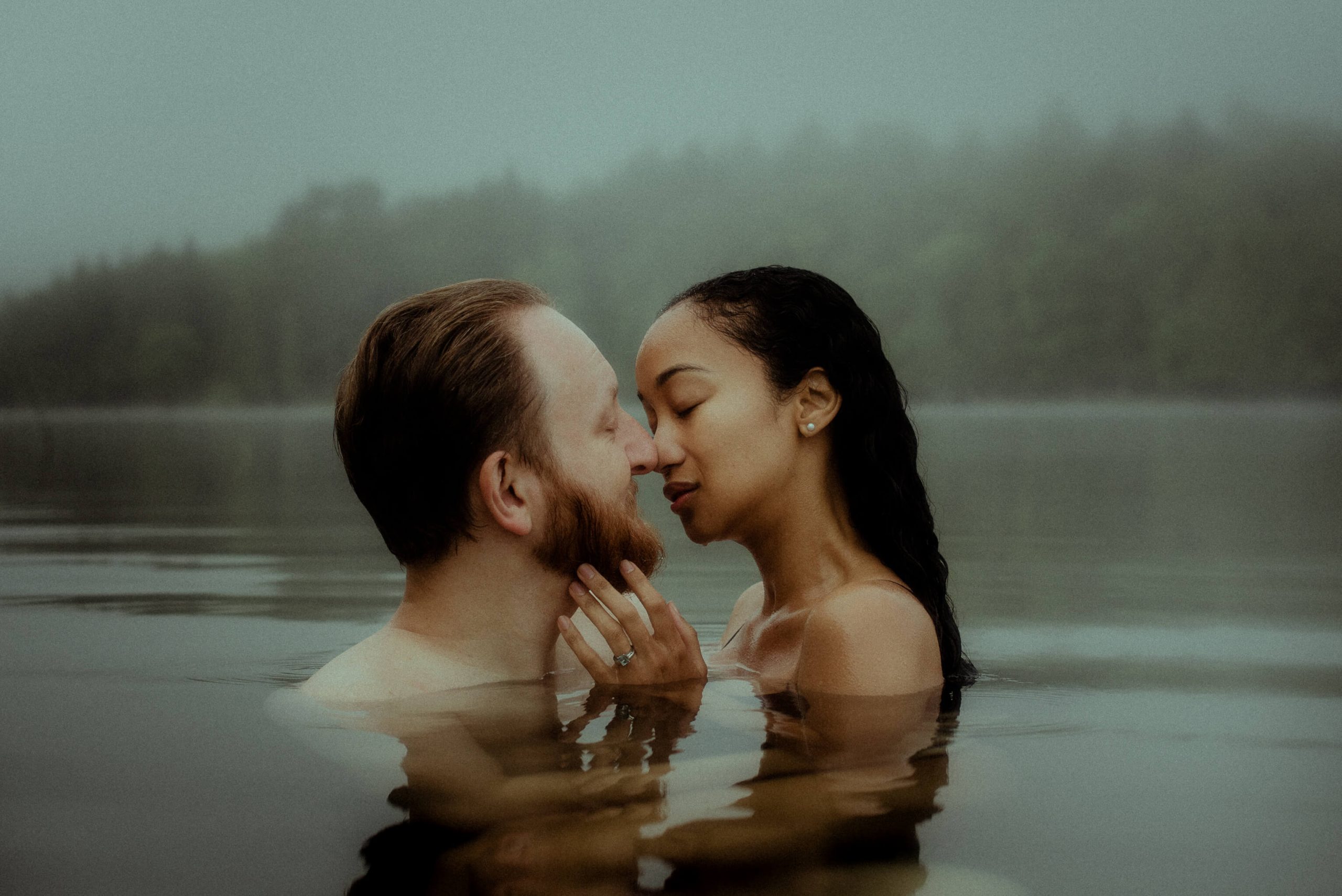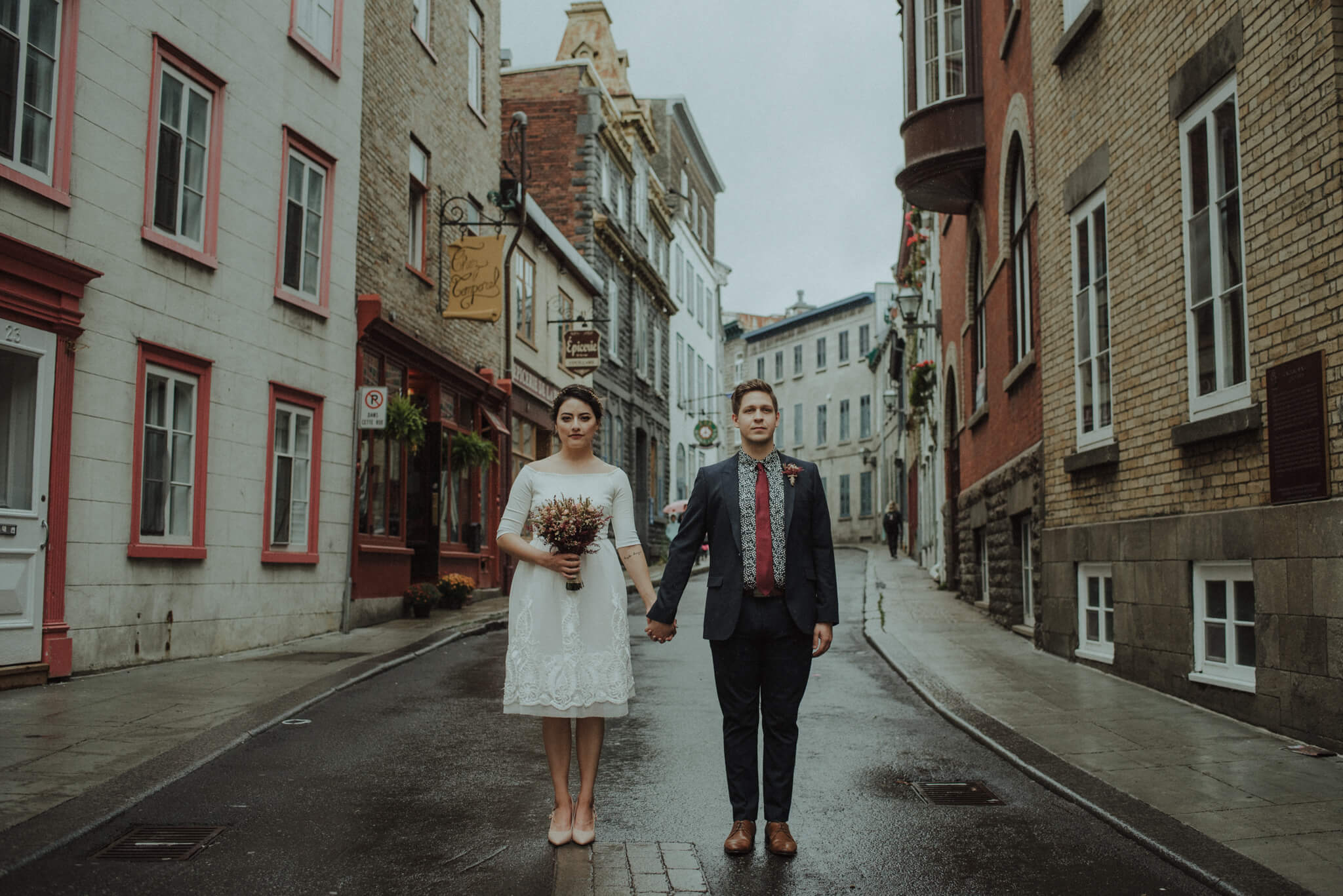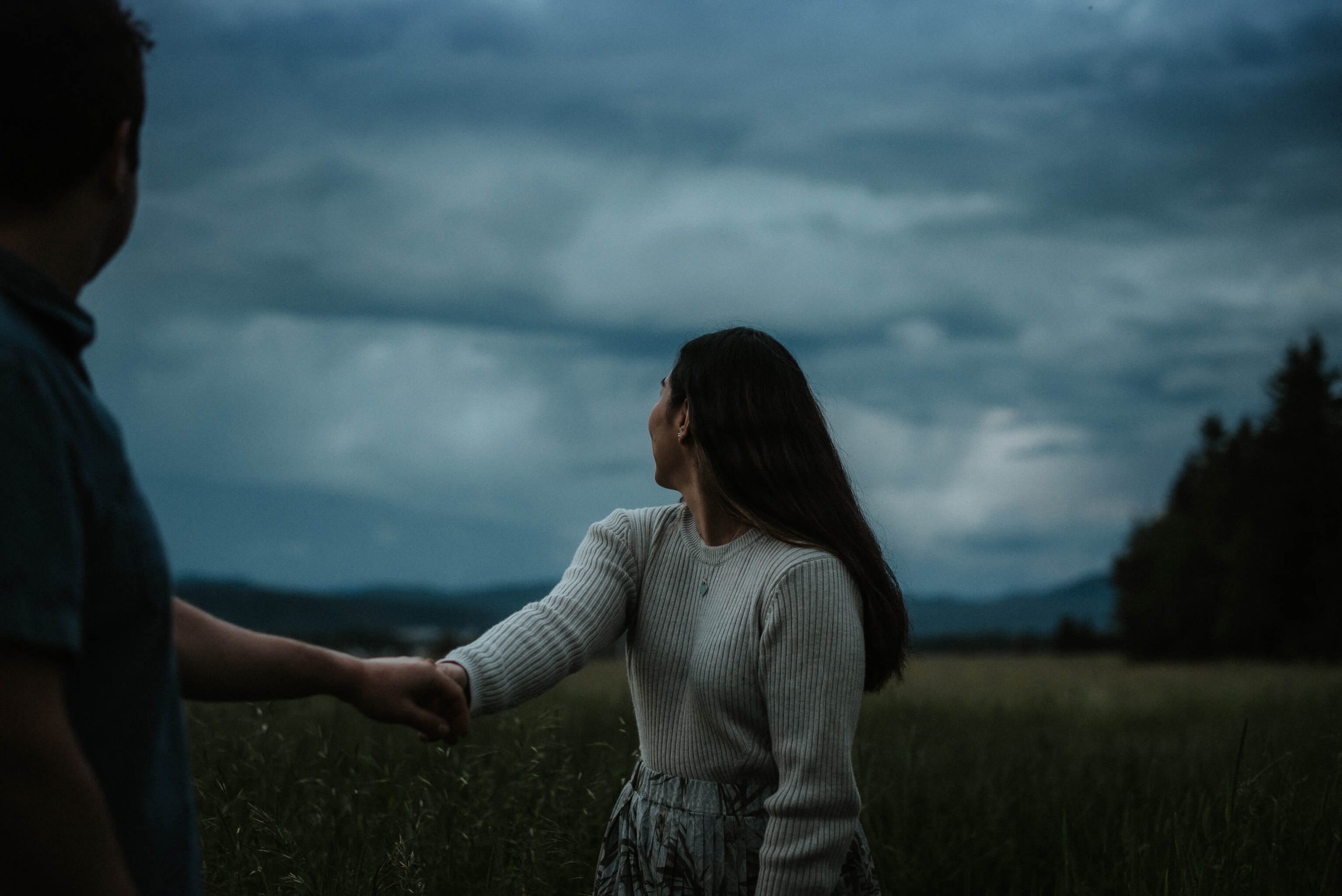 why you should elope in quebec
Untouched wilderness, gorgeous views, room to roam, and some of the best people you'll meet in the world.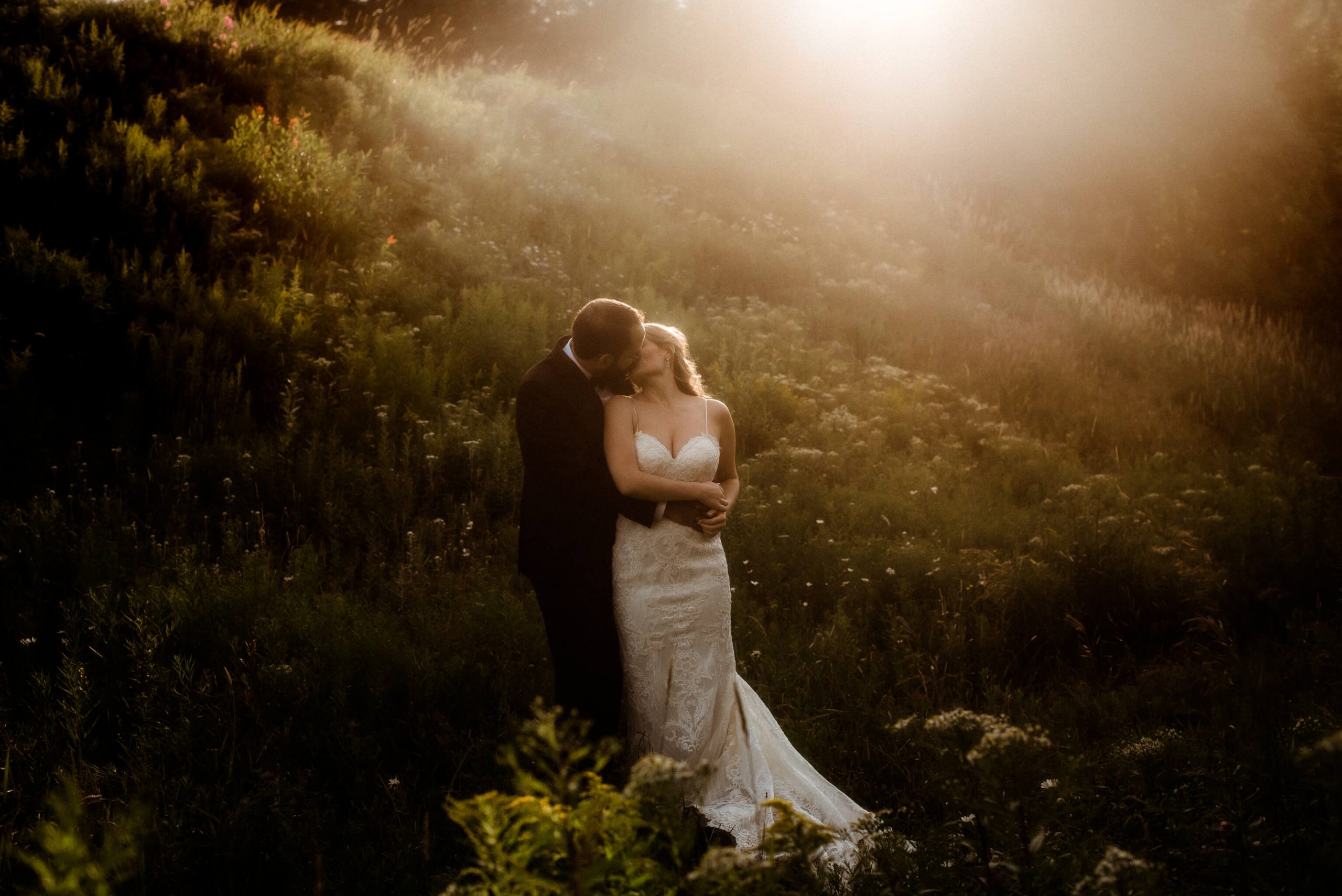 Nestled along the St. Lawrence River near the East Coast of Canada, Charlevoix is home to rolling hills, whale watching, and incredible views. It's virtually unknown throughout the rest of the world, so a perfect location for your elopement or intimate wedding.
Best elopement locations in quebec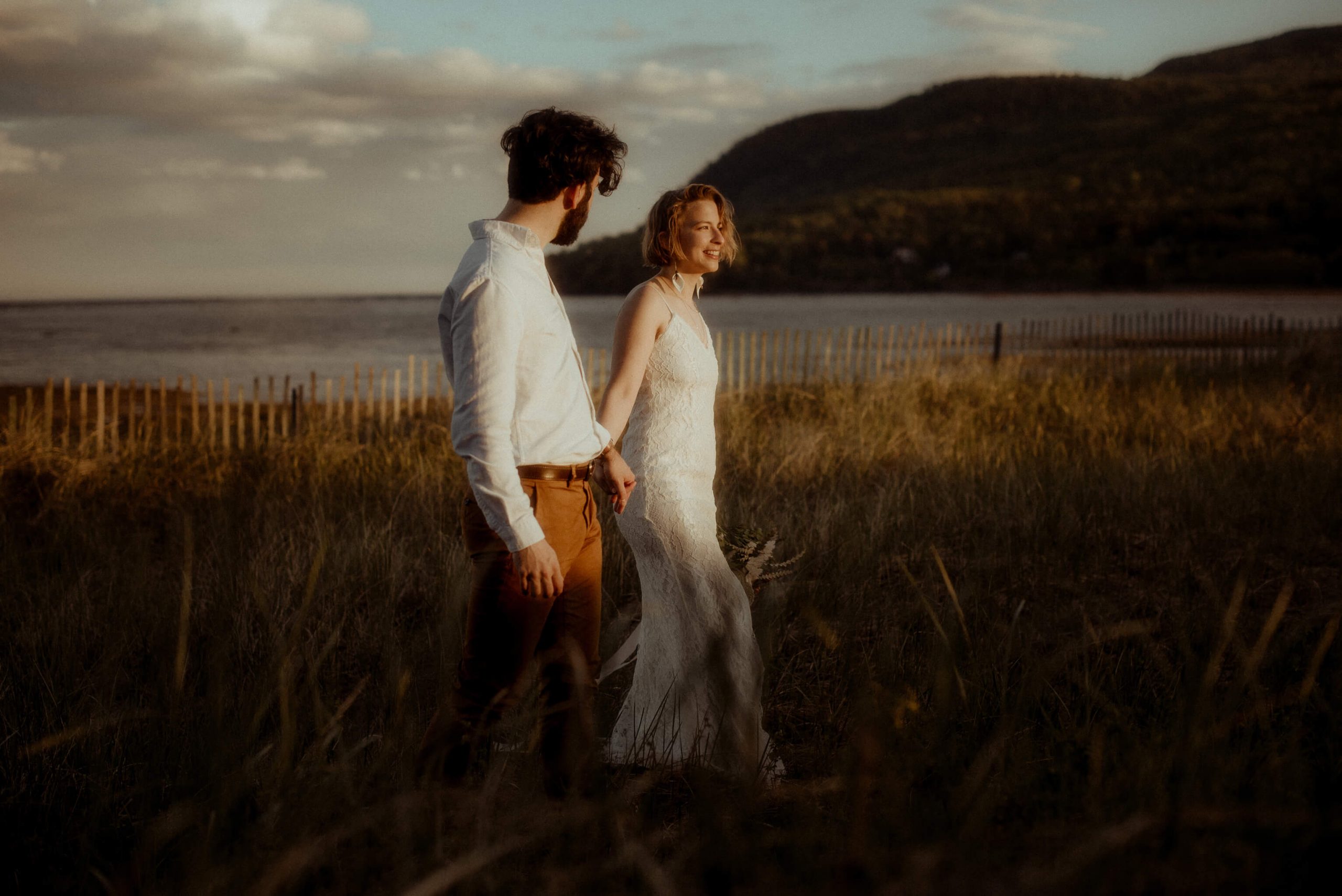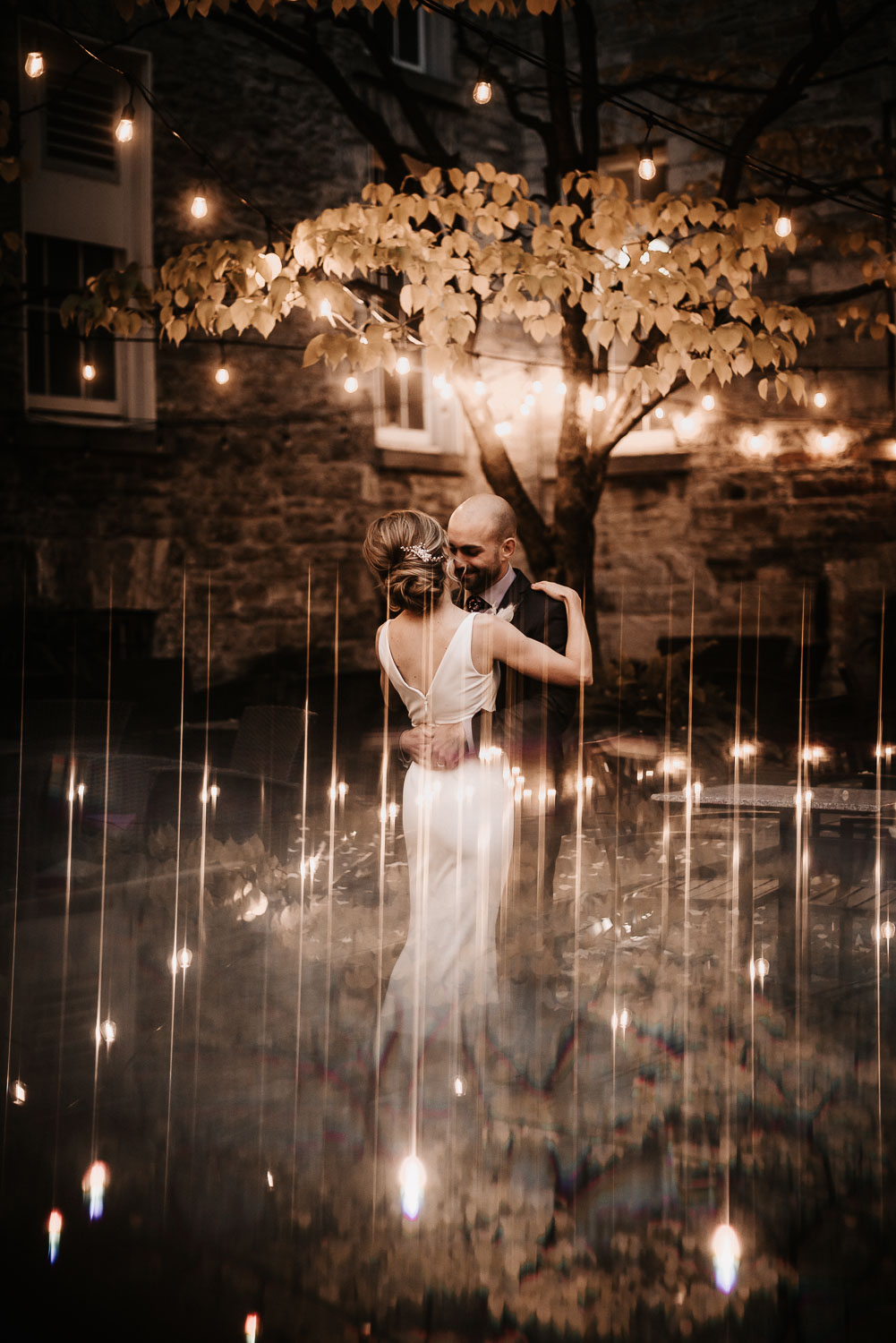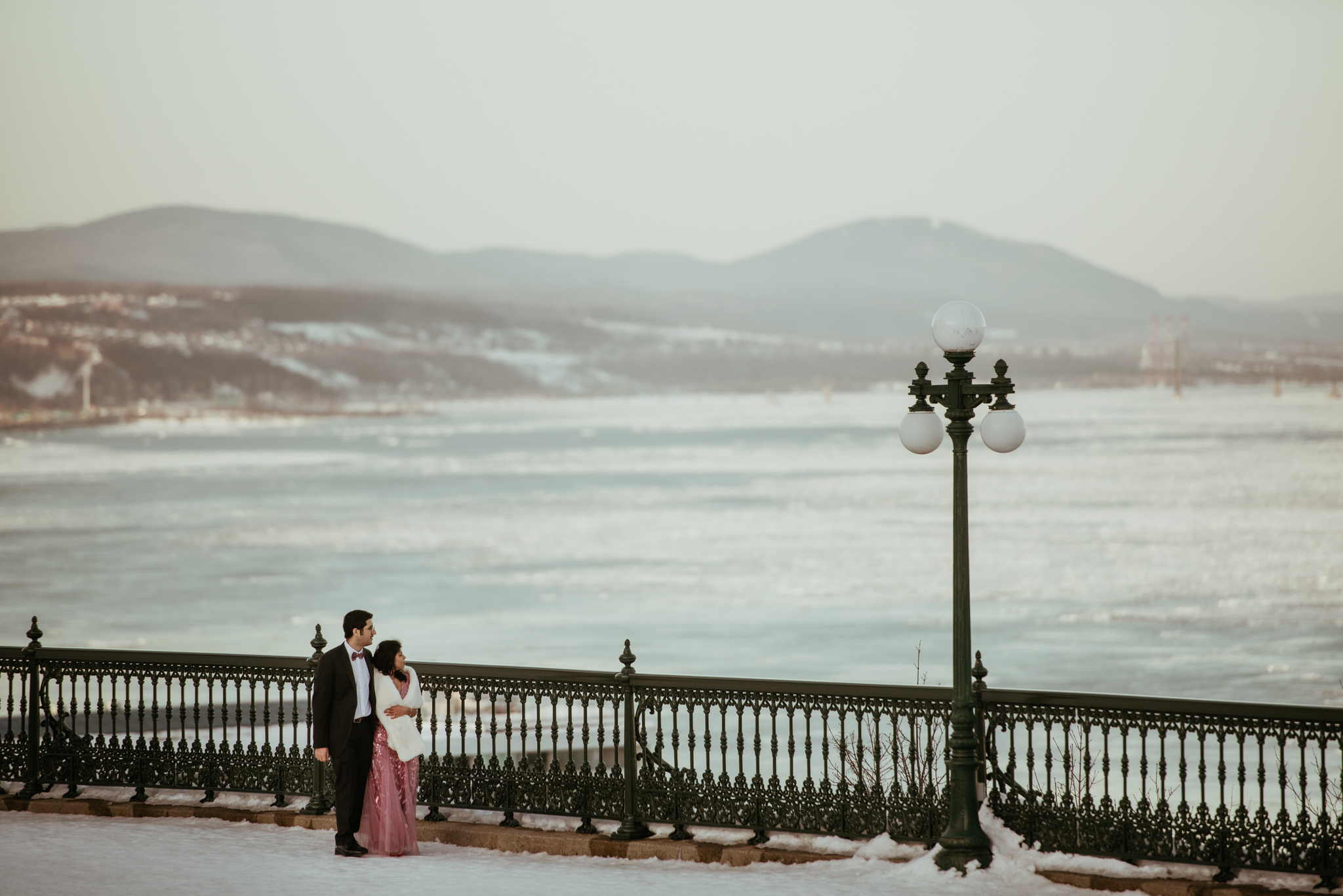 Montreal is for you if:
- you want to have a unique city elopement
- exploring sights in the city sounds just as fun as doing a nearby nature hike
- you'd love to drive to nearby Mont Tremblant to go hiking and ziplining
Charlevoix is for you if:
- you love the outdoors
- you want to explore in untapped wilderness
- you love to relax and enjoy good food and drink at the end of the day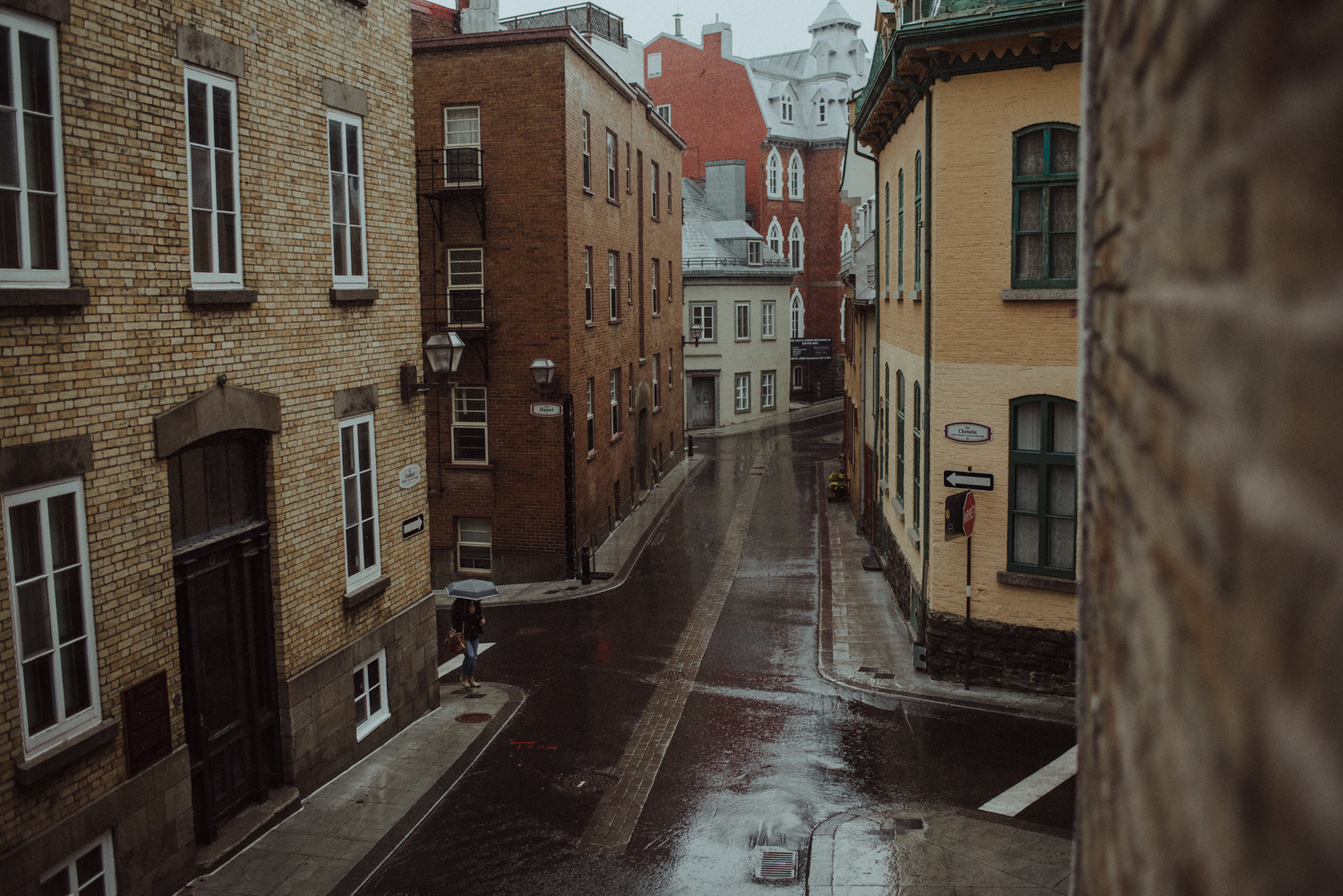 Activities to include in your quebec elopement
Whether you want to hike and explore or take in the city sights, there's plenty to see and do all throughout the province!
Why You Should Elope in Quebec
A few reasons to get married in Quebec - from the City to Charlevoix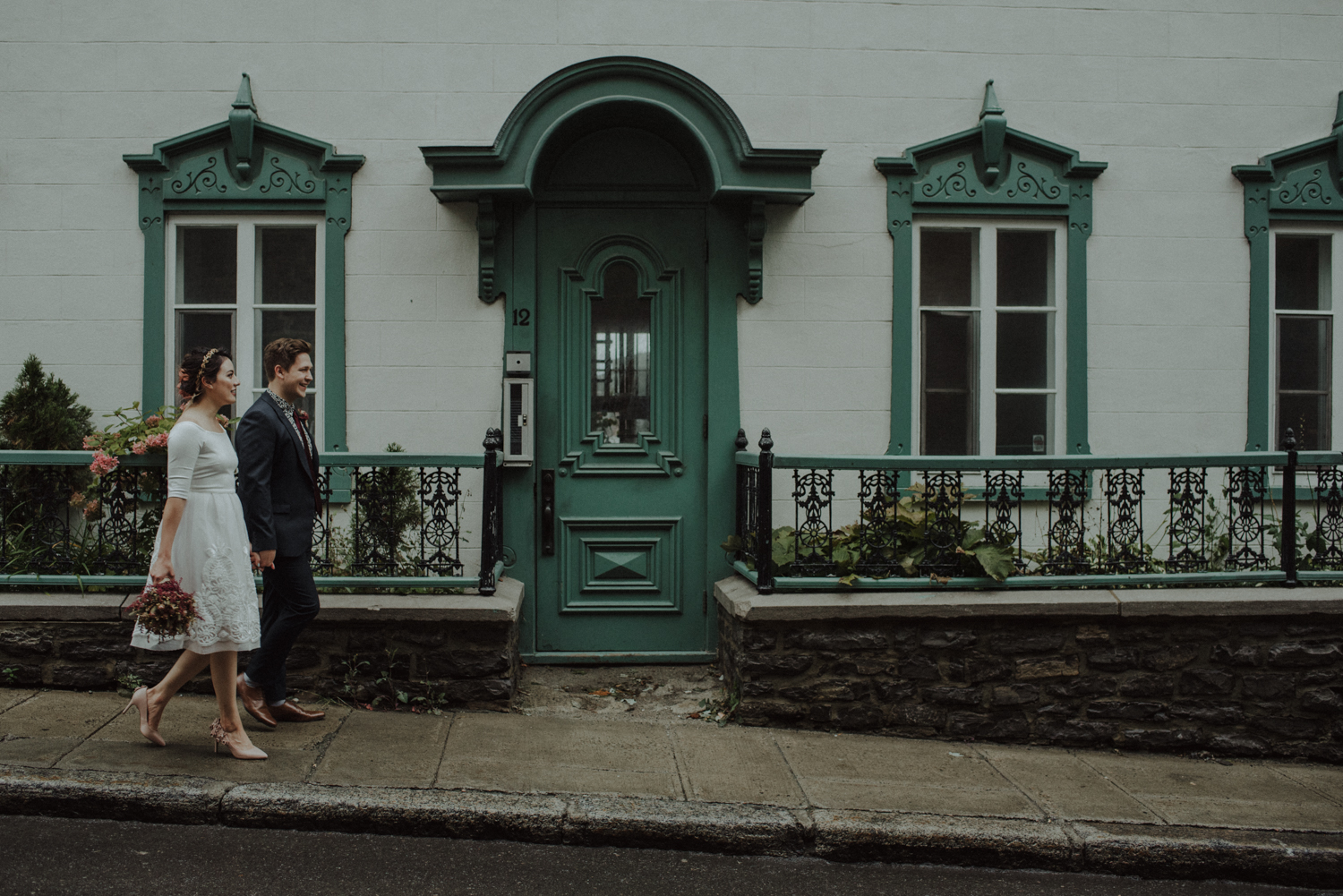 If you're a fan of the Korean drama Goblin: The Lonely and Great God, then exploring Quebec City is for you!
There are several sites around the city made popular by the show, including:
- Chateau Frontenac and the antique mailbox
- The Red Door in Petit Champlain
- Parc du Bastion de la Reine
- Fontaine de Tourny
- La Boutique de Noël
Fairmont Chateau Frontenac even offers a full Goblin experience!!!!
This beautiful couple are fans of the show and traveled from the USA to elope in Quebec City!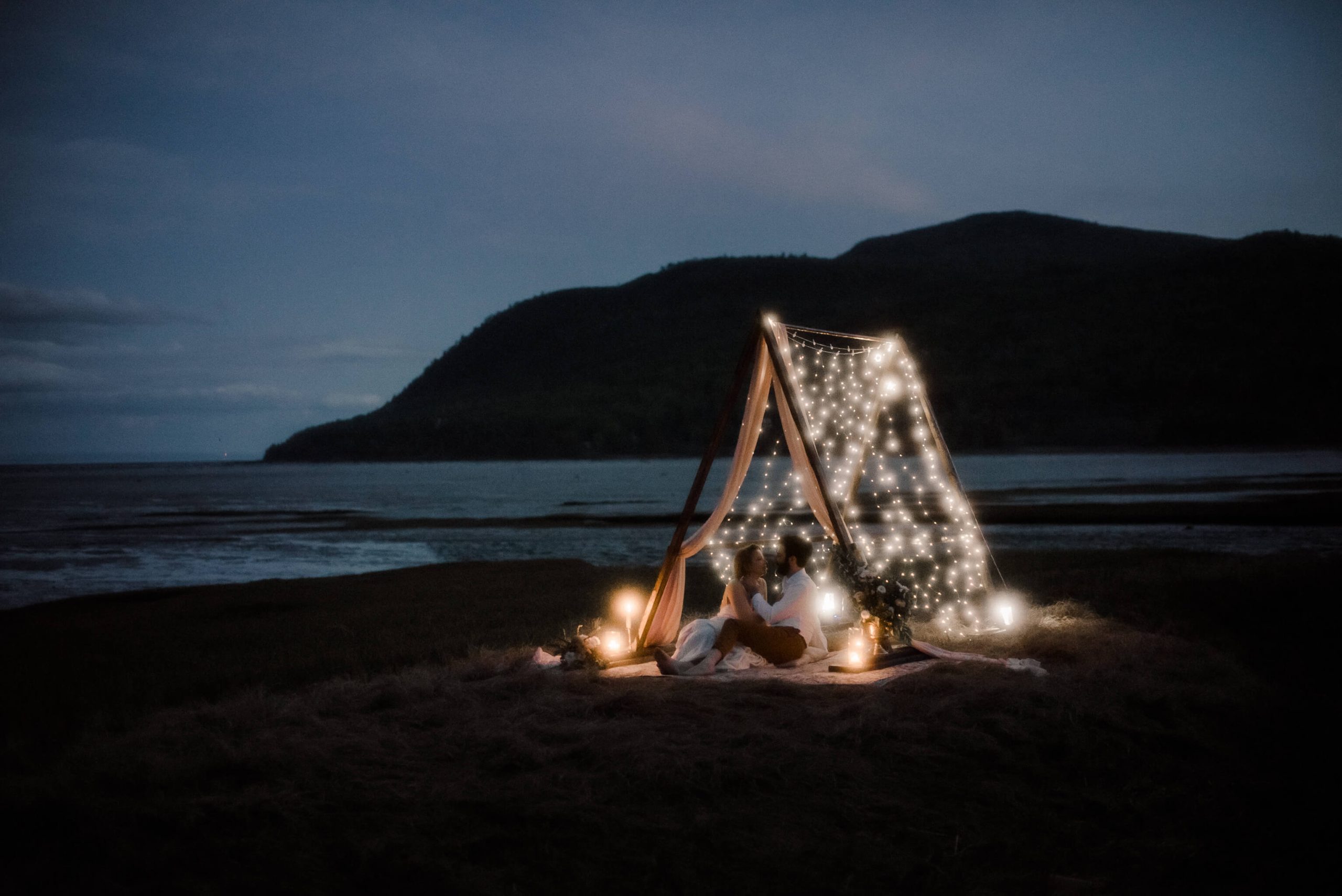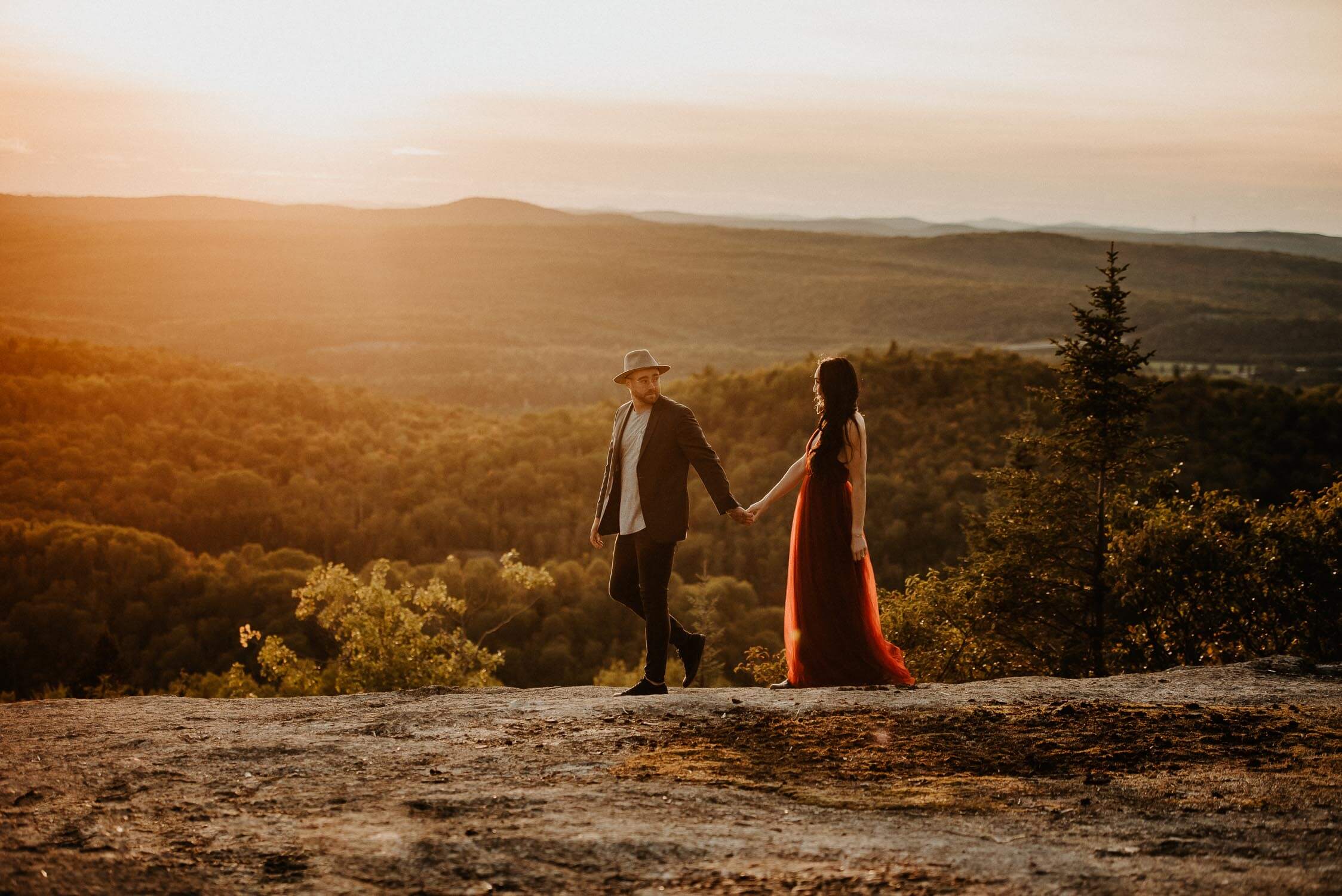 quebec

city to la malbaie
From Quebec City, you can ride all the way to Baie St Paul or La Malbaie! Enjoy views along the St. Lawrence River, exploring cute seaside towns, and happy hour - all while enjoying a one-of-a-kind excursion.
Like Old Quebec City, the Charlevoix Region is a UNESCO Biosphere site. With over 500km of hiking trails in the region, you can enjoy forests, mountains, and ocean views.
What your Quebec elopement package includes:
Because the only thing you should be worried about is having the adventure of your lives!
A few things that can be built into your custom Quebec elopement package:

1. Half or Full Day elopement coverage
2. Incredible location recommendations
3. Timeline planning assistance
4. Vendor recommendations
5. High resolution photos + web sized photos
6. Artistic high-end editing
7. Online slideshow and downloadable gallery
8. Custom gift box with USB + prints
9. Day Before (or After) casual adventure photo session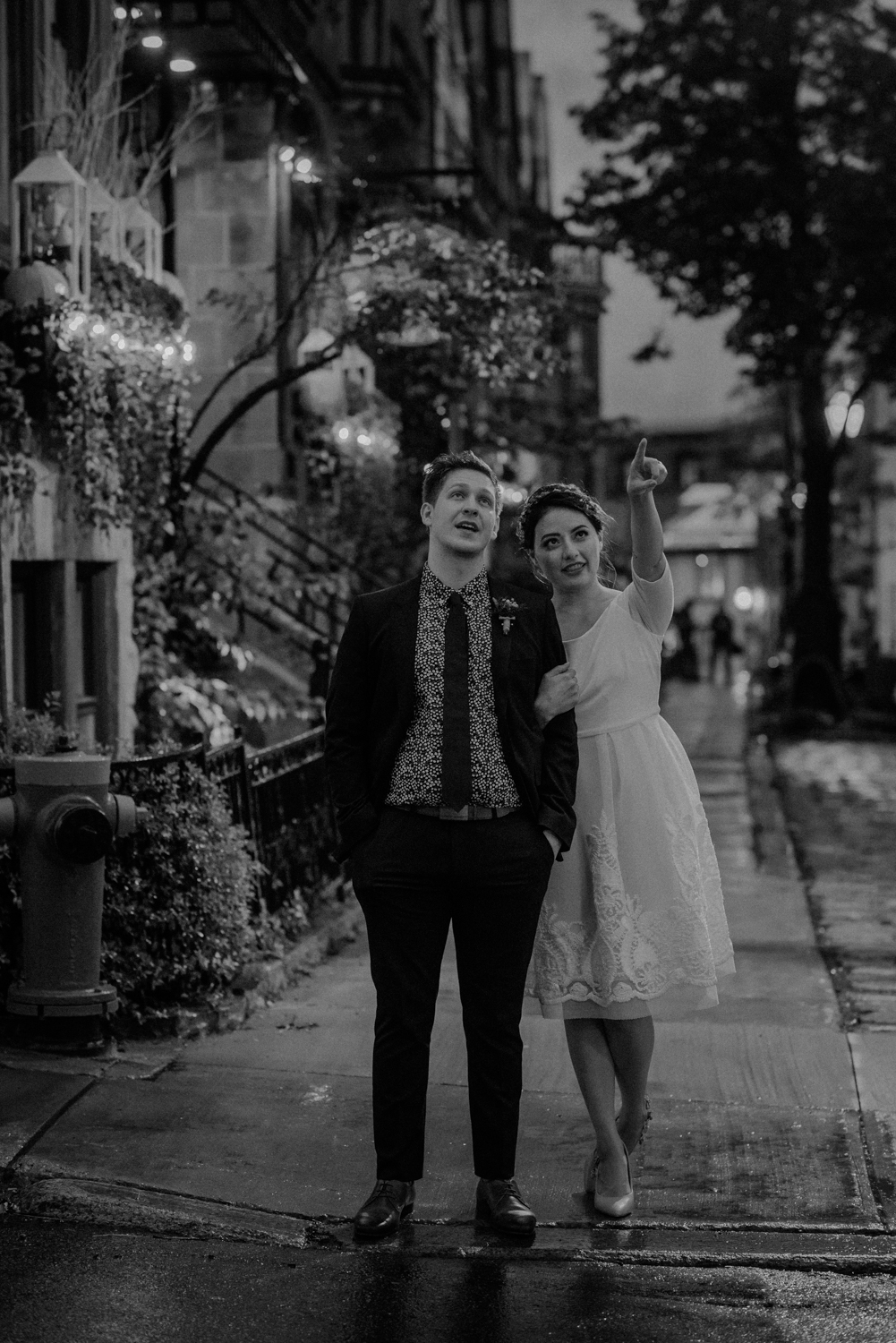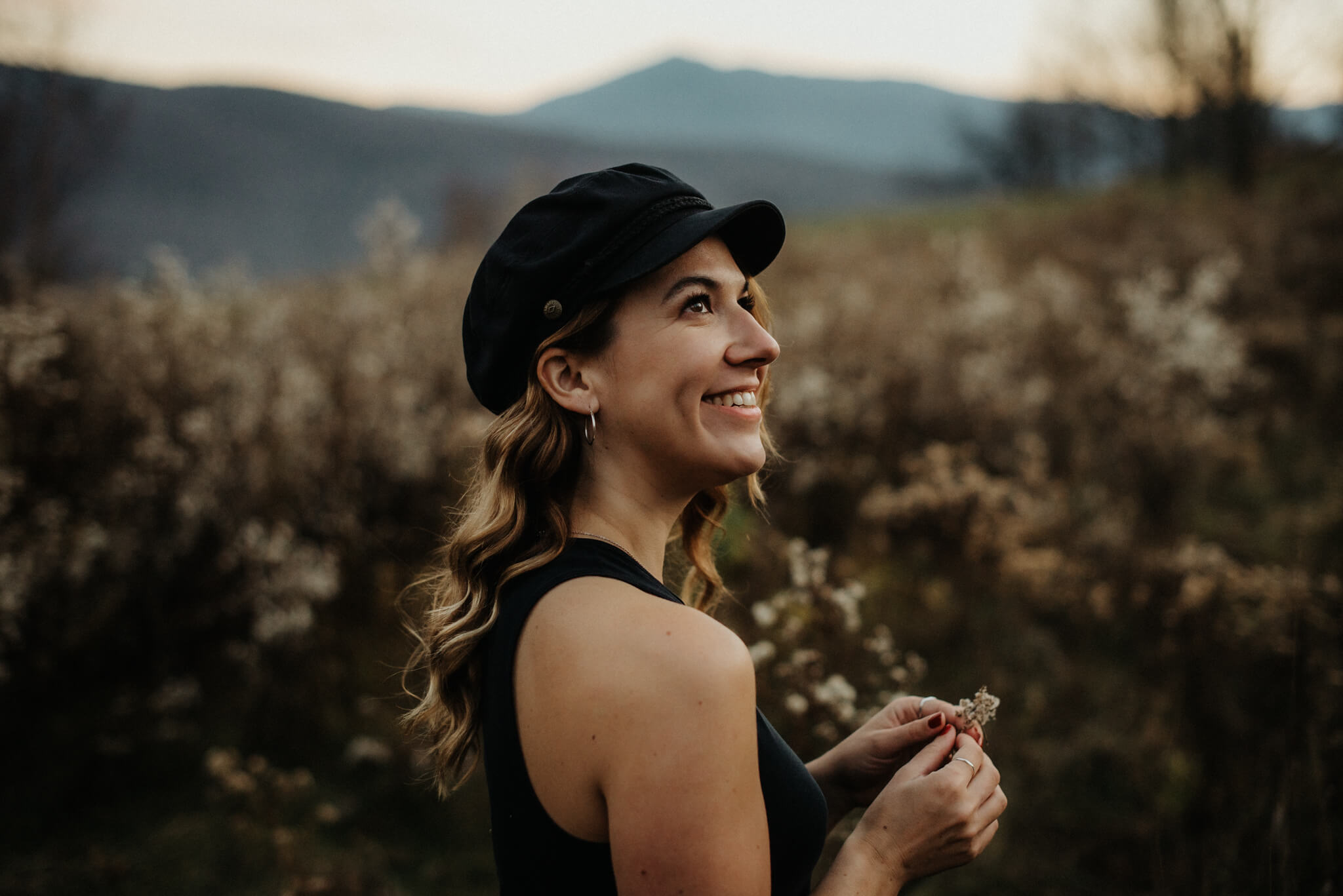 getting married in quebec
with me as your guide & friend
BONJOUR, I'M GABRIELLE! I'M A PHOTOGRAPHER SPECIALIZING IN ELOPEMENTS AND INTIMATE WEDDINGS FOCUSED ON NATURE & ART. BASED IN QUEBEC CANADA, I'M ALWAYS READY TO MEET YOU WHERE YOUR LOVE TAKES YOU, INCLUDING QUEBEC CITY, MONT-TREMBLANT, MONTREAL, CHARLEVOIX, TOFINO, BRITISH COLUMBIA, ITALY, FRANCE, ICELAND, SCOTLAND, CALIFORNIA, OREGON, AND WORLDWIDE.