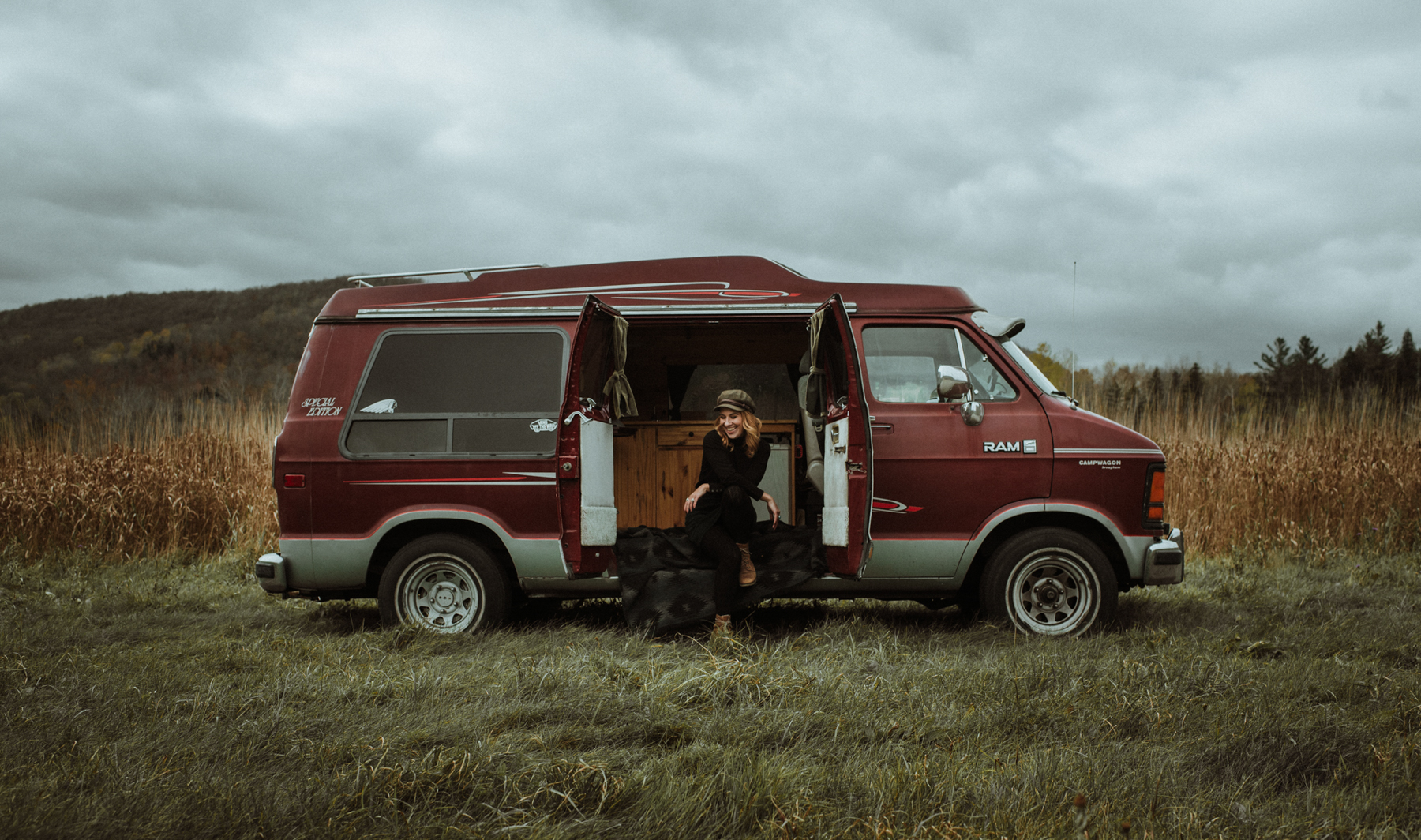 UN PEU SUR MOI
D'aussi loin que je me souvienne, j'ai toujours été en quête de beauté, séduite par la lumière de fin de journée, celle qui donne la teinte orangée aux champs de blé, celle qui mène à la contemplation. La nostalgie ancrée dans le coeur depuis toujours, je me suis donné comme mission de trouver un moyen de garder un peu de cette beauté éphémère, de saisir « l'instant fugitif » pour en garder le souvenir. La photographie avec son pouvoir d'arrêter le temps m'a semblé tout de suite la voie à suivre. Elle est beaucoup plus que l'empreinte d'un moment, elle est la mémoire d'une émotion et il n'y a rien de plus beau et de plus fort.
Après plusieurs années de voyages et de rencontres, je me suis installée à Montréal pour me consacrer à temps plein à ma passion. J'ai eu envie de saisir le beau, le vrai et donner en images des souvenirs à chérir pour la vie. La photographie de mariage, de couple et de famille s'est avérée le meilleur moyen pour moi de créer une oeuvre significative, vraie et touchante parce qu'au fond, « love is everything ».
MON APPROCHE
Je me considère avant tout comme une photographe documentaire. Je cherche à saisir sur le vif les moments cocasses ou encore ceux remplis d'émotions car je crois que la beauté réside dans la spontanéité, tels vos éclats de rire, vos regards complices, une larme de joie sur la joue, la mèche de cheveux qui tombe dans les yeux, la robe qui vole au vent. Elle se cache aussi dans l'imperfection et dans la vérité d'une émotion. J'aime capter cette belle authenticité avec ma caméra, saisir l'énergie qui vous unit et qui vous rend unique.
Ma passion pour les voyages, mon goût d'aventure et mon amour pour la nature influencent beaucoup mon travail. Il n'y a rien de plus extraordinaire pour moi que de photographier des gens qui s'aiment dans le plus beau des décors.
Je veux raconter votre histoire par des images empreintes de poésie et de lumière, avec un peu de grain, de flou, comme tirées d'un rêve ou d'un film. Mes études en Cinéma et en Beaux-Arts/Photographie ont certainement influencé mon approche et m'ont assurément permis de perfectionner l'art du portrait et de la narration photographique.
La relation de confiance entre nous est essentielle afin que vous puissiez être à votre aise avec moi et ma caméra. Cette ambiance relax est le secret qui me permettra de vous capter au naturel pour ainsi saisir qui vous êtes vraiment. Cette chimie nous permet de créer quelque chose de beau ensemble.
Si vous êtes plutôt du genre non-traditionnel avec un réel intérêt pour tout ce qui est créatif et que mon portfolio vous plaît, je serais ravie d'échanger avec vous!

PUBLIÉE SUR :


Nice to meet you
As you invite me to witness one of the most important and intimate days of your life, I think it's worth you knowing a little bit more about me.
For as long as I can remember, I've had a fixation with the idea of beauty – the way the light from a sunset could turn a field of hay into a fiery spectacle, or a strand of hair into an intricate play on warmth and depth. I've forever chased the feeling of contemplation and nostalgia that comes with such beauty. I've run from one end of the globe to the other in the hopes of capturing it in some way or another; trying as best I can to hold on to something intrinsically ephemeral and transitory. In my mid-twenties, photography became a natural ally in my quest, allowing me not only to capture a moment, but a feeling. I've been on the hunt ever since.
After years of travelling and serendipitous encounters, I put down roots in Montreal and focused on turning my passion into a full time career. I wanted to spend my days encapsulating that sense of spontaneous beauty, of authenticity, of everything alining perfectly – if only for a few seconds. And most importantly, I wanted others to share in that joy and lightness of being. That's why I chose wedding photography, because it gave me a chance to capture the most fragile and important moments in a couple and family's life all the while producing a body of work that feels real, symbolic and touching. After all, little is more powerful than the feeling of loving and being loved.
My process
I like to think of myself as the documentary photographer of your big day. Between poses and outfit changes, I'm always on the lookout for those moments of spontaneous quirk, humour or overwhelming emotion. To me, beauty lies in those tiny glitches in time; in the loud crack of a belly laugh, in mischevious glances shared across a room, in a stray tear threatening to spill over or in a rebellious strand of hair that keeps falling delicately onto a lace-covered shoulder. Beauty nestles into the nooks of daily imperfections, especially when it comes to love and life-long commitment. It's that subtle energy and authenticity I'm always looking to capture with my lense.
Needless to say, the years I spent travelling and frolicking in the countryside have had a tremendous impact on the way I seek, perceive and capture beauty. Whenever I can, I try to get my couples outside and interacting with natural landscapes. After all, few things mirror the strength, fragility and singularity of love with the precision and grandiosity of a stunning landscape.
I want your story to be captured with the delicate poetry and light of a movie or dream; honing in on the texture and grain of your chemistry, on the blurry edges of your collected momentos and memories. My years studying film, fine arts and photography have no doubt had an impact on the way I look at photographic narration and storytelling. But fundamentally, no academic understanding of aesthetic and light can truly teach you the importance of genuine trust between a photographer and the people she captures. That's why I put your ease and comfort at the very heart of our time together, creating a relaxed and safe space for a couple to feel vulnerable and natural. Only then can I have the priviledge of witnessing and documenting your truest chemistry; the succession of tiny moments and unsaids that have made you choose one another in the first place.
If you're curious about straying away from traditional wedding photography and you're looking for a creative rendition of your special day that's just as unique and intricate as your relationship is, I would love to hear from you.