ABOUT ME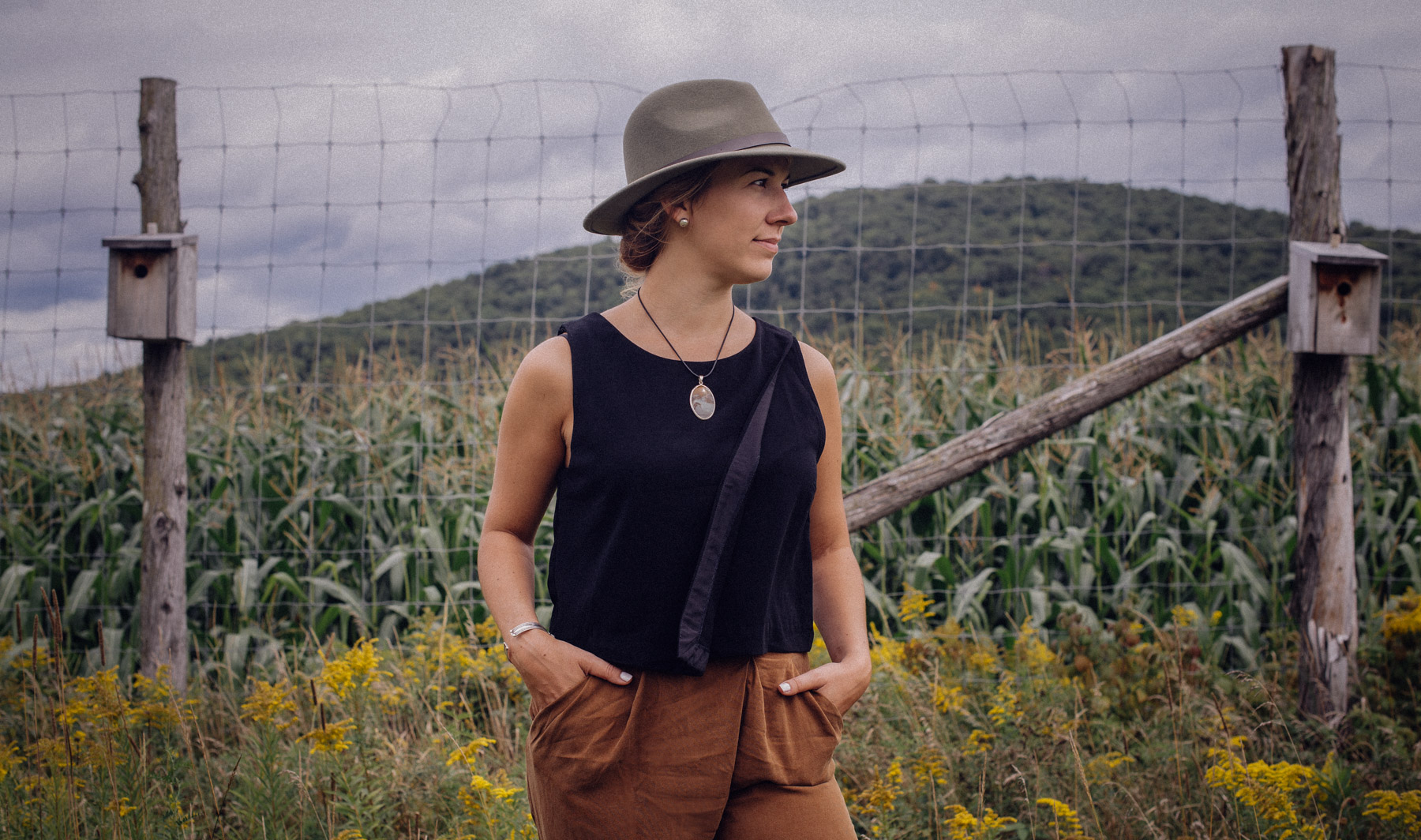 Salut!
Je travaille comme photographe indépendante à Montréal depuis six ans et ce qui m'intéresse le plus, ce sont les relations humaines, les moments uniques et les émotions vraies. J'aime capter avec ma caméra cette belle authenticité afin de créer des souvenirs mémorables qui sauront émouvoir. Les mariages, les séances de photographie de couple et de famille me permettent de réaliser cela.
Je m'inspire beaucoup de la nature: le vent, l'eau, le bois, les paysages brumeux. Il n'y a rien de plus extraordinaire pour moi que de photographier des gens qui s'aiment dans le plus beau des décors naturels. Rencontrer de nouvelles personnes et découvrir de nouveaux endroits ont toujours fait partie de ma vie. J'aime raconter votre histoire par des images empreintes de poésie, de lumière, de beauté et d'authenticité. J'installe une ambiance détendue et amicale afin de vous mettre en confiance et de me permettre de capter qui vous êtes vraiment, au naturel. La chimie entre vous et moi est très importante afin de réussir à créer quelque chose de beau ensemble.
Si vous êtes plutôt du genre non-traditionnel avec un réel intérêt pour tout ce qui est créatif et que mon portfolio vous plaît, je serais ravie de discuter avec vous!

Hello!
I'm a full time photographer currently based in Montreal. I've been a photographer for about 6 years now and I've explored quite a few different paths in photography, but I've found that what makes my heart beat hardest is photographing special moments whether it be a wedding or capturing the personality of a couple or a family.
I am fascinated with human connection and I have an obsession with travel and the outdoors. To see new places. To meet new people. Constantly inspired by the organic– mountains, rock, wind, rain, and anything in nature, I love photographing people in beautiful surroundings.
Storytelling is what I love, and documenting the fleeting, intangible and authentic moments is very important to me. I look for the intimacy in the 'in between' moments, searching for light and beauty. I find that allowing you to be yourselves within a comfortable and intimate space is key to being able to capture images that seem as if I wasn't there at all. The best images will come when you can really just let go and be yourself. The connexion between us is very important to create something epic together. Best suited for nontraditional & creative individuals.
Thank you so much for taking the time to look at my portfolio and if you feel a connexion to my work I'd love to start a conversation!

PUBLIÉE SUR :